Studying abroad is a huge leap, whether it's miles away from your home country or it's on another continent. Although there are several countries to consider, Australia is one of the standouts for international students —ranking 3rd as the most popular study destination in the world.
For the past few years, Asian countries dominated the top ten student visa holders by citizenship count of the Australian Government.
Although China has been on the top with staggering numbers, countries like Nepal and the Philippines have been consistent on the list as well.
According to Austrade, the popular reason for international students from Nepal to study in Australia is due to its strong education system and vibrant lifestyle.   
On the other hand, international students from the Philippines opt to study in Australia for almost parallel reasons, but in consideration of high-earning opportunities and the country's geographical distance and tight time difference as additions.
Hence, most Filipino students in Australia also ponder their migration options after pursuing their studies.  
Studying down under offers a hefty amount of privileges, from the best healthcare, globally-recognized education, access to modern facilities, hospitable locations, and diverse culture.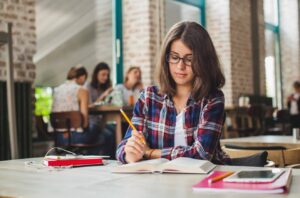 Here are some factors why Australia is one of the best and ideal study destinations for international students:  
AUSTRALIA HAS A WORLD-CLASS EDUCATION SYSTEM
Australian universities have consistent ratings in the global rankings, with 8 of them ranked among the Top 100 Universities in the world (2022)

 

Australia ranks 3rd as the country with the best education system in the world, following the USA and the UK (US News & World Report 2022)

 

The Government spends over $200,000,000 worth of scholarships for international students

 

Most of the educational institutions are located in the capital cities, with 4 of them ranked among the most livable cities in the world (The Economist 2021).

 

Every year, a vast number of international students come to

study and work in Australia.

 
With recognition in academic excellence and research areas, access to privileges, and a great environment, Australia is indeed one of the best options for you.  
COST AND EXPENSES OF STUDYING IN AUSTRALIA
One of the misconceptions about studying in Australia is that it is as expensive as the Western countries. Surprisingly, there's quite a gap between the costs and expenses.
These are the sample costs of courses/programs (medical courses are not included) in Australian dollars annually: 
Primary and Secondary Level — below or above $30,000 

 

Undergraduate / Bachelor Level — from $15,000 up to $33,000 

 

English Language Programs — the cost of this would depend on the course length, making it roughly $3,800 per week

 

Vocational Education and Training (VET) Programs such as Certificate I to IV, Diploma, and Advanced Diploma) — from $4,000 up to $22,000

 

Postgraduate / Masters Level — from $20,000 up to $37,000

 

Doctoral Degree — from $14,000 up to $37,000

 
VISA PROCESSING
Although it is common knowledge that the student visa process in Australia has quite a strict scheme, thus you can ace your application with proper compliance. In order for you to study in Australia, you must ensure these basic steps: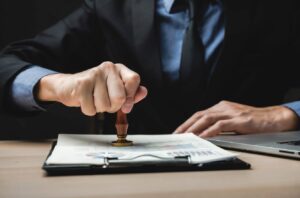 1. Apply to any Australian institution that fits your qualifications and preferences 
2. Take an English proficiency test (e.g. IELTS, PTE, TOEFL IBT) depending on the requirements given to you by your preferred institution/s 
3. Obtain offer letter/s from the institution/s —either:
conditional, meaning you have an outstanding document you need to submit

unconditional, a full offer or acceptance
or rejection, meaning you either need to re-apply or consider pursuing another program
4. Start to collect your student visa requirements such as identity documents, financial evidence, Genuine Temporary Entrant (GTE) statement, and other supporting documents.  
5. Purchase Overseas Student Health Cover (OSHC) either directly from an insurance provider or through your institution. 
6. Accept your offer and pay your tuition fees (first semester or first whole year) to obtain your electronic Certificate of Enrolment (eCOE).  
7. Lodge your student visa application and arrange medical exams accordingly.  
8. Receive the decision letter.  
OVERSEAS STUDENT HEALTH COVER (OSHC)
Overseas Student Health Cover (OSHC) is an insurance to help international students to cover their hospital and medical bills throughout their stay in Australia.
This is a requirement when applying for a student visa, aside from other essential documents. If you happen to have dependents, they also must obtain such.  
The OSHC must be valid throughout the student's study duration, and if the extension is needed, the health cover should be extended too. T
There are several reputable companies that provide the insurance —either you purchase directly from them, have an agent to guide you, or you can leave the arrangements to your respective institution.
The usual price for the cover would be around $450 up to $600, depending on your desired plan.  
BEST LOCATIONS TO STUDY IN AUSTRALIA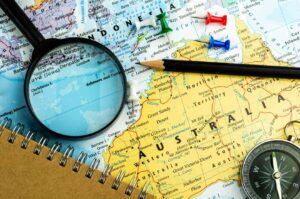 As mentioned above, the down under dominated the list of best cities to live in the world. Most of the educational institutions are situated in these top cities, such as Sydney, Melbourne, Perth, Brisbane, Adelaide, and Canberra.
The welcoming and safe environment of such locations made them very attractive to international students aside from the cultural diversity.  
For instance, international students study and work in Sydney due to its metropolitan setting that gives them easy access to malls, public transportation, several dining options, etc.
On that account, numerous accommodations in Sydney for international students are also available left and right, pertinent to the location of their respective institutions.  
Moreover, regional cities are significant as well in terms of ambience and advantages such as cheaper living costs, additional years for the post-study work grant, higher scholarships, and many more.
Just like in South Australia, many international students study in Adelaide because of its navigable metro, job opportunities, and its proximity to beautiful islands and beaches.
The lifestyle of most international students in Adelaide includes cycling, hiking, wildlife-watching, and of course, exposure to the country's best vineyards.  
IN-DEMAND COURSES TO STUDY IN AUSTRALIA
Educational institutions in Australia offer a wide range of courses and degrees for international students to take. From primary, secondary, vocational, English studies, undergraduate, postgraduate, up to a doctoral degree.
Most of the popular programs include medicine, education, business, information technology, arts, etc.
There are also several institutions that offer niche courses from the depths of cybersecurity, marine biology, mathematics, and engineering, as well as packaged courses from diploma upward bachelor.
Internships and industry placement are also common in the tertiary track of Australian education as every institution upholds the best graduate outcomes for their students —domestic or international to be world-ready professionals.  
JOB OPPORTUNITIES FOR INTERNATIONAL STUDENTS IN AUSTRALIA
Aside from the aforementioned advantages of studying in Australia, students are also entitled to be part of the economic workforce while studying.
International students can earn on average of AUD $20 per hour in Australia. Thus, they are allowed to work part-time up to 40 hours per fortnight (2 weeks) and full-time during holidays or school breaks.
Moreover, the most popular jobs for international students in Australia belong to the fields of: 
Hospitality — restaurant crew, cook, barista

Services — babysitting, aged care, sanitation 

The retail — sale staff

Education — tutoring, student assistant

Office — clerical work, administrative assistant 
Are you ready to take your education to the next level? Enrol now at the Victorian Institute of Education and experience world-class education in Australia. Don't miss this opportunity to unlock your full potential and achieve your dreams. Apply today